GeoTrips – where to investigate geology in New Zealand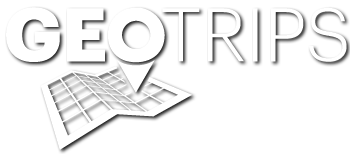 GeoTrips ( www.geotrips.org.nz ) is a new map based website with information about rock outcrops, geological displays and landforms that can be visited and explored in New Zealand. It is written for non-specialists and will be of interest to teachers, students, travellers and the public, as well as those with a professional interest in geology.
Along with images and useful background information, each GeoTrip includes advice to get you started with making your own geological explorations and discoveries, including access and safety information. Locations can be rated and commented on by users.
The GeoTrips website has been created by GNS Science, and the content is written by geoscientists from throughout New Zealand.  Geoscientists with expert knowledge of potential GeoTrips locations are invited to sign up to join our enthusiastic team of authors.
7 July 2017
Back to Education News - National Aquarium, Napier, New Zealand